Tsitsipas: "A Celebration of the Best of the Best of Our Sport" | ATP Tour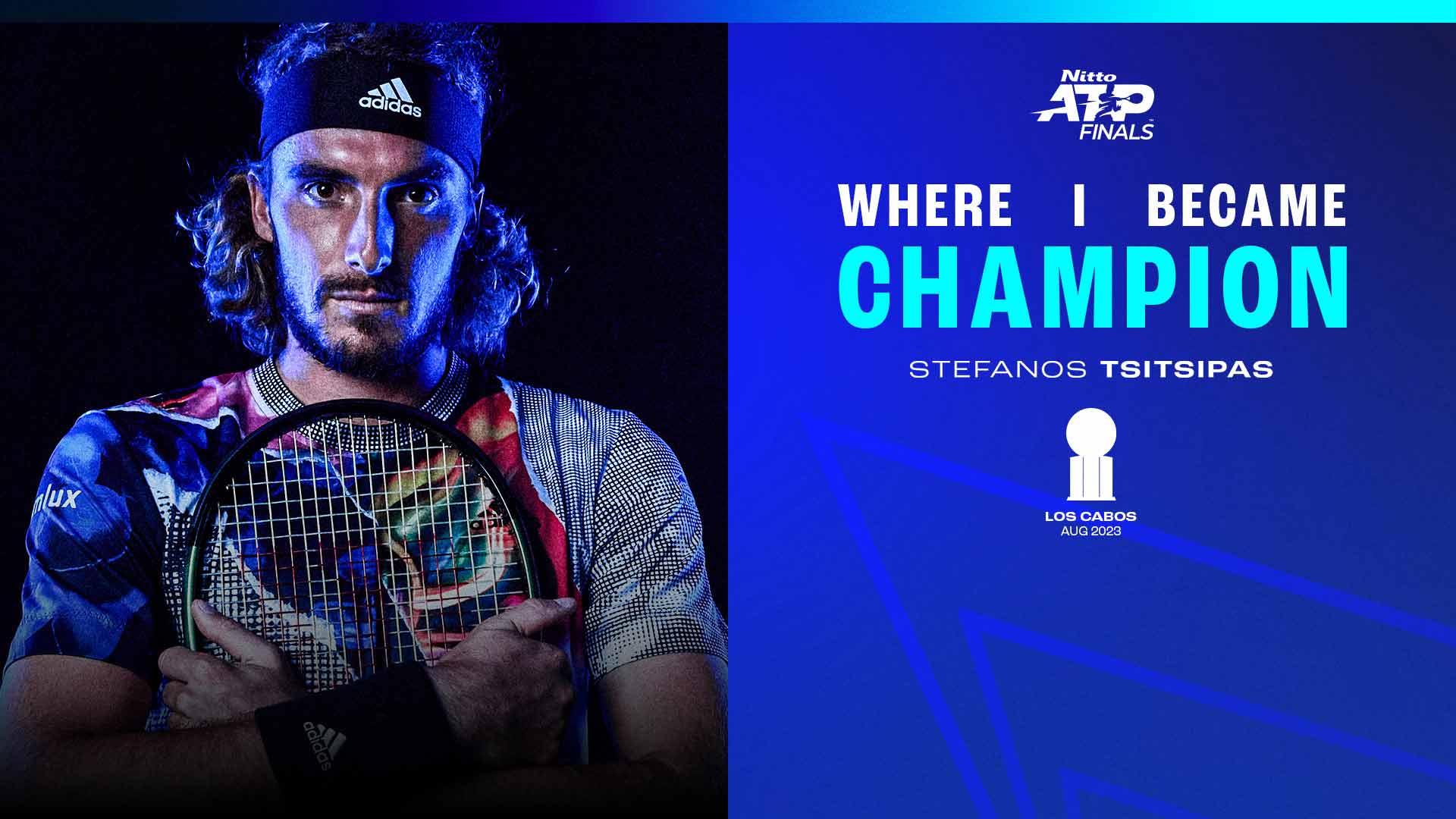 Stefanos Tsitsipas has fond memories of the Nitto ATP Finals, where his presence has been common since he had that triumphant debut in 2019. The Greek has not missed an edition of the season-ending tournament since lifting the title that year, and, On this occasion, his sixth position in the Pepperstone ATP Live Race To Turin has given him access to his fifth participation in this prestigious event.
His road to Turin this year includes a great performance at the Australian Open, where he reached the final, in addition to lifting his tenth ATP Tour crown in Los Cabos, in addition to playing in the final in Barcelona. Tstisipas is looking forward to this event on Italian territory and is hungry to put in a great performance.
"It's quite a celebration. The ATP Finals is a commemoration and celebration of the best of the best in our sport," Tsitsipas acknowledged. "We all get together and play against each other, we focus on the fact that we are the best in the world trying to fight for this mega trophy, which is a great prize in our sport. It means a lot".
The gathering of so many great champions makes it an unforgettable week both on and off the track. But the pride of being part of that elite group contrasts with the challenge of having to compete against them all.
Tsitsipas, who already knows what it's like to stay alive among so many big names, is aware first-hand what it means to win what he considers to be the definitive title of the season.
"I would consider it probably bigger than a Grand Slam, honestly," he said. "It has great prestige and is very valuable if you are able to conquer it and win it."
You might also be interested in: Tsitsipas achieves his fifth straight qualification to the Nitto ATP Finals
At 25 years old, he has not managed to advance beyond the group stage since he was crowned in 2019, but a good end to the season this time has placed him in a good position for this edition. Tsitsipas struggled after winning the trophy in Los Cabos in August, failing to win in his next five tournaments. Until Antwerp arrived.
The Greek reached the semifinals in this ATP 250, but it was double success with his brother Petros Tsitsipas that changed his feelings regarding his game. The couple won their first title together in doubles, winning in the super tie-break in both the semifinals and the final to seal an emotional victory in front of their parents.
"I really liked that doubles. And it carried over into my singles game," Tsitsipas reflected, adding that her partner, WTA star Paula Badosa, had acted as an unofficial doubles coach.
"Victories like this give you a lot of confidence and a lot of faith and belief in how good you can feel on the court when you play well, and you make an effort to play well. So these types of experiences and these types of titles elevate you and take you to your best version."
Tsitsipas signed his second consecutive semifinals in Vienna after Antwerp, the first time he had gone so far in this ATP 500 before returning to the same round at the Rolex Paris Masters, where he lost in the third set tie-break against Grigor Dimitrov .
"It is important that I can stabilize myself and put together great performances in these tournaments," Tsitsipas warned about regaining form. "I may not win them, but for me it is important to be able to be in the semi-finals, finals or even win consistently. So I keep a positive outlook on all of this and hope to continue this streak."
That streak will now be put to the test in the toughest test of the season in Turin, where the champions become 'the champion' in capital letters.
Source: https://www.atptour.com/es/news/tsitsipas-turin-2023-preview-feature