Paired Victories in 2023: Two Challenger and Twin Titles for Dellien | ATP Tour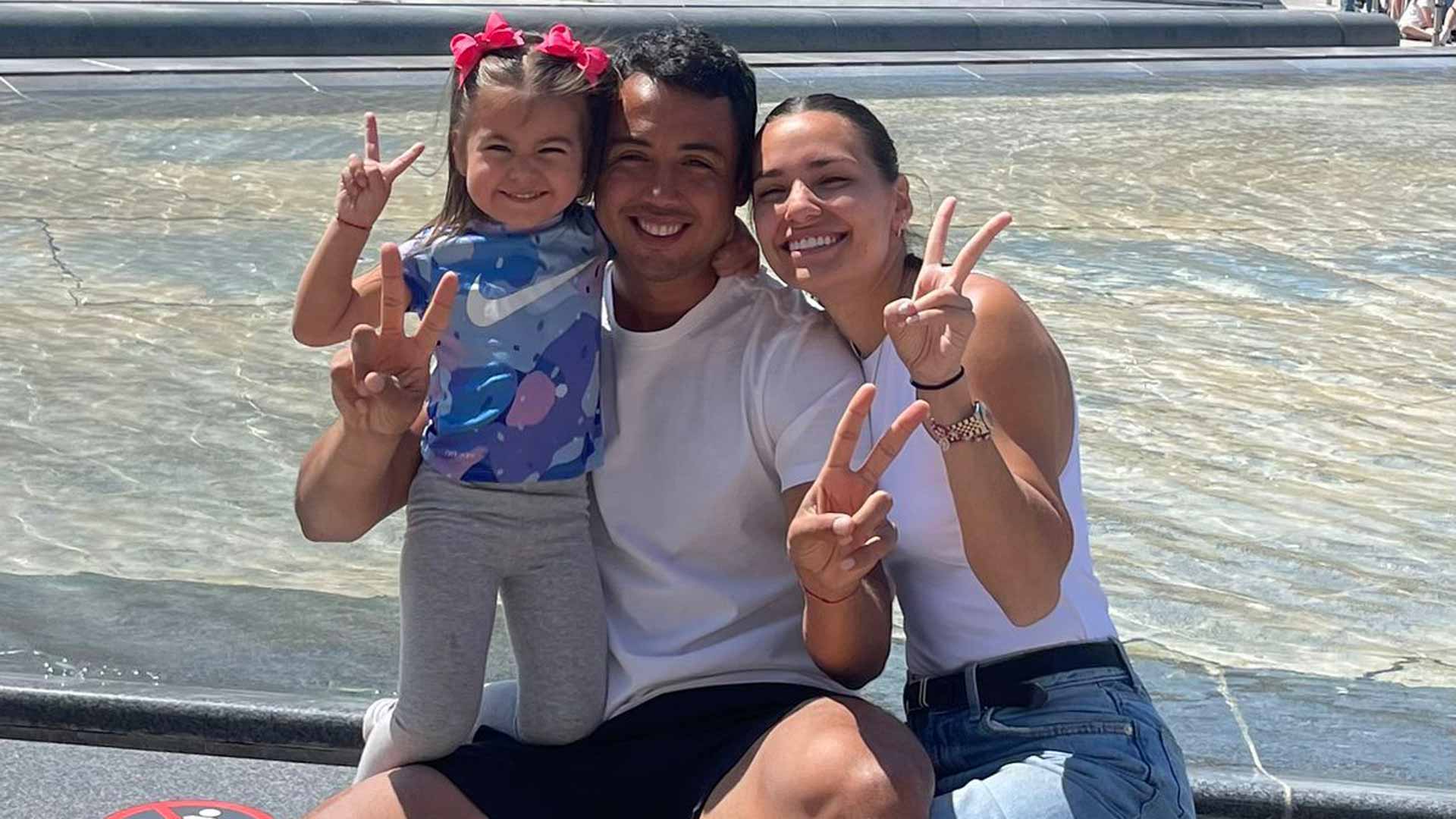 The best things in life come in pairs.
Ask Hugo Dellien, champion of two ATP Challenger Tour titles this season and whose wife Camila is expecting twins.
The Bolivian, who won the Challengers in Santiago and Curitiba this season, will always remember a unique moment when he was in Luedenscheid (Germany). Dellien was having dinner with his team when he received a call on his phone.
"My wife had called me two or three times but I didn't answer because I was having dinner. But then she sent me a picture of the ultrasound and said 'what do you see in this picture?'" Dellien told ATPTour.com. "I opened the picture and said 'no, no, no, it's impossible'. I grabbed my phone, called him and said 'we have two, not one!' My reaction was 'this is amazing!'
Already the father of Mila, Dellien will welcome two more girls to the family in 2024. When the South American became a father for the first time in 2020, Hugo had to miss the birth of his first daughter.
Dellien was in Bolivia when border restrictions due to Covid-19 did not allow her to travel to Paraguay, Camila's country of origin and where she gave birth to Mila. The Delliens faced a two-month process before Hugo could be reunited with his family.
"The Bolivian ambassador told me: 'ok you have a flight in two weeks but you have to quarantine for 16 days in a hotel upon arrival and you can't leave the room.' I said 'ok, I don't care. I want to go.' "Dellien recalled.
"When I left the hotel room I was able to hold my baby on my birthday. It was the perfect gift."
If you watch Dellien compete, you will see the same resilience of the Bolivian on the court, showing his toughness on every point. "When I go out on the field, for me every game is a battle. That's my style," he acknowledged.
There is no better example to illustrate Dellien's perseverance than the ATP Challenger Tour title achieved in Curitiba (Brazil), where rain forced the world No. 111 to play his semifinal and final on the same day, spending nearly six hours on the court to complete both matches and be crowned champion.

Hugo Dellien wins Challenger 75 in Curitiba (Brazil). Image: João Pires

"In the semifinals, the match was sent indoors. I don't usually play indoors too much, so the conditions were different for me," Dellin said. "In my first game I spent about three hours on the court, running non-stop like a warrior. At the end of the game, I went to the bike to recover and I started to have cramps. I couldn't walk for 10 or 15 minutes. Two hours later I played the final. I don't know how I did it."
"It was special for the last four or five months. I didn't have great results, just a final."
Source: https://www.atptour.com/es/news/dellien-challenger-feature-2023-november