Ultimate Tennis Showdown 2023 – Dates, Format, and Players!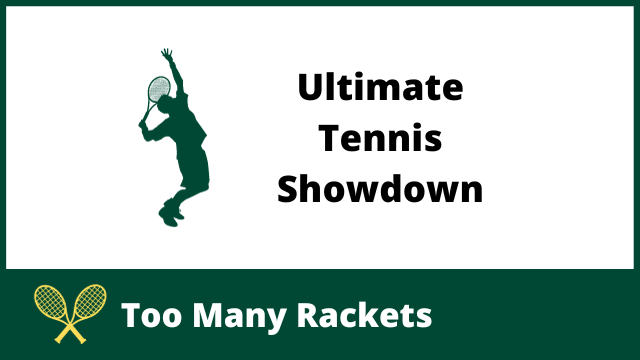 The Ultimate Tennis Showdown (UTS) is a series of exhibition tournaments that showcase some of the top tennis players in the world.
The first UTS tournament was held in 2020 at the Mouratoglou Academy in Nice, France, with the 2023 UTS events being held in Los Angeles, Frankfurt, Seoul, and London.
Ultimate Tennis Showdown 2023
Two UTS tournaments have already been played in 2023 (Los Angeles and Frankfurt), with the next UTS event being held in Seoul at the beginning of December, before the grand final in London in mid December.
Dates
The Angels – 21 – 23 July 2023
Frankfurt – 15 – 17 September 2023
Seoul – 1 – 3 December 2023
London – 15 – 17 December 2023
Tickets
More information on tickets for the event in Seoul and the grand final in London is available on the official UTS website.
Format
UTS matches consist of four quarters lasting 8 minutes each, with a quarter point being played after the 8 minutes are up.
If you have a points lead going into the quarter point, then you only need the next point to win the quarter but if you are behind then you have the opportunity to win points until you are level with your opponent, with a deciding point then being played.
If you win 3 out of the four quarters then you win the match, but if the score is 2 quarters each then it goes to sudden death where the the first player to win two points in a row wins the match.
UTS matches have some other unique rules such as no second serves, a 15 second time limit between points, and a card players can use once per quarter where the next point counts as 3.
Players
Below is a selection of players that are expected to participate in the UTS events in Seoul and London.
Seoul
Nick Kyrgios
Soon-Won Kwon
Gael Monfils
Alexander Bublik
Richard Gasquet
Milos Raonic
Jan-Lennard Struff
Reilly Opleka
London
Andrey Rublev
Casper Ruud
Gael Monfils
Wu Yibing
TBC
TBC
TBC
TBC
Prize Money
Prize Money for UTS events is usually between 1.5 to 2 million dollars with players being paid based on their UTS standing and their performances at the tournament.
The prize money for the UTS event in LA in July 2023 was $1.665 million.
Past Winners, Runners Up, and Results
The last UTS tournament was played in Frankfurt in September 2023, with Andrey Rublev defeating Grigor Dimitrov in the final (14–13, 12–17, 11–10, 17–16).
Other past winners include Anastasia Pavlyuchenkova, Wu Yibing, Corentin Moutet, Alex de Minaur, Alexander Zverev, and Matteo Berrettini.
Source: https://toomanyrackets.com/ultimate-tennis-showdown/