Tsitsipas: "I have the mental calm of a veteran" | ATP Tour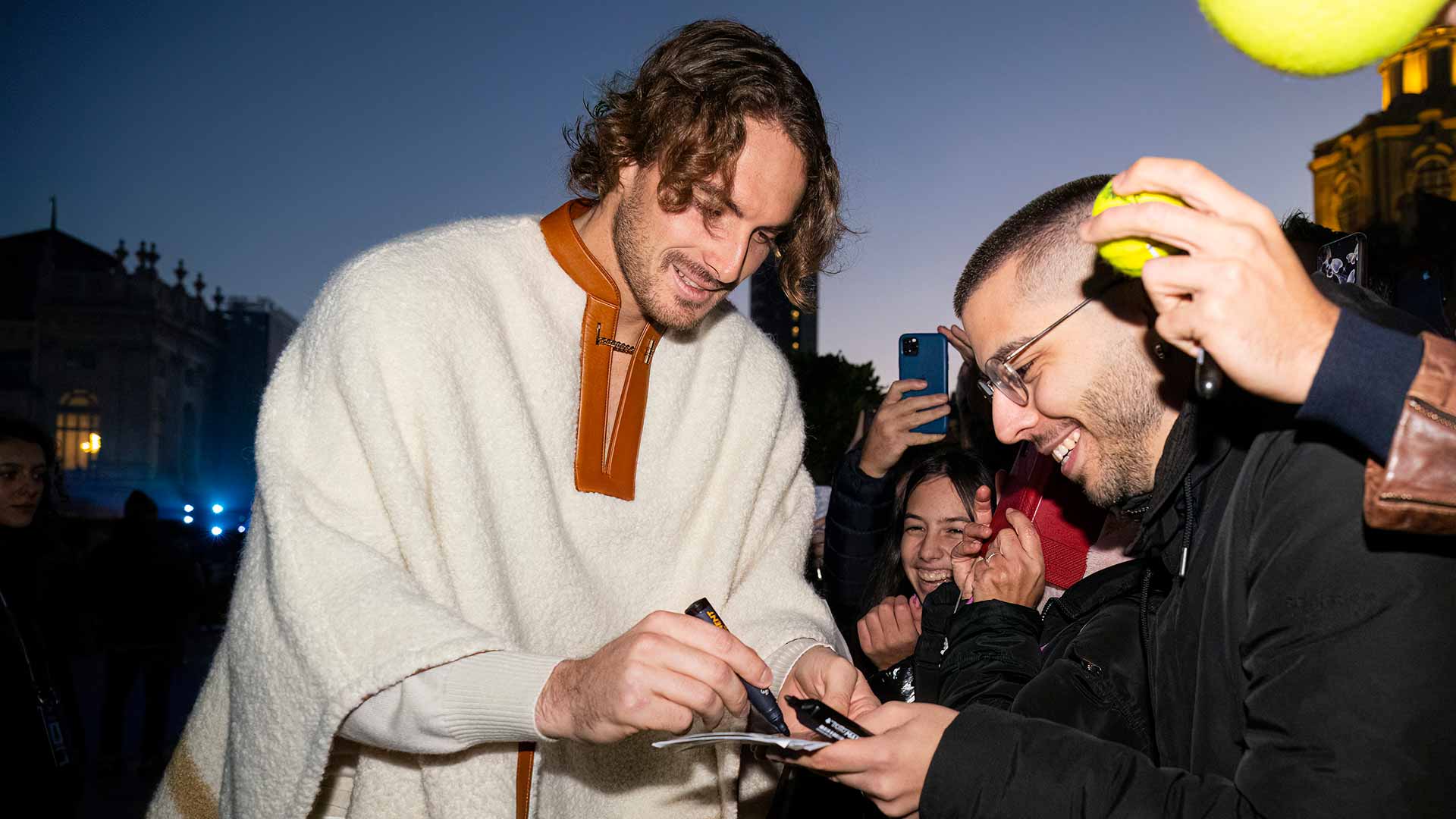 Stefanos Tsitsipas will begin his fifth consecutive participation in the Nitto ATP Finals this Sunday against Jannik Sinner, a regularity that the Greek does not take for granted.
"You can play a Grand Slam even if you are number 200 in the world, but not many people can say they have played the Nitto ATP Finals, so for me it has significant importance. And it carries with it a great legacy and a lot of history. Very few people can boast of playing in an event like this," he said on Friday.
Tsitsipas triumphed in his debut at the 2019 tournament when it was held in London. Since then, he has won six titles at tour level, including two ATP Masters 1000 crowns (Monte Carlo in 2021 and 2022). The 25-year-old believes he has developed on and off the court since his crowning moment at the year-end event in 2019.
"I have the mental calm of a veteran," Tsitsipas said. "I felt this big change this year. I'm starting to feel and think differently. This morning I was reflecting on how much I have changed personally and in the way I think about life and tennis itself. "I don't know if that's growing up or reaching a certain age where your perspective changes, but it's definitely been different for me over the last few months."
You May Also Like: Turin Contenders Gather For Official Photography And Palace Tour
Tsitsipas has a 51-22 record this year and is lined up in Group Green alongside Sinner, Novak Djokovic and Holger Rune. The Greek will open his campaign against Sinner and is set for a tough battle despite leading the Lexus ATP Head2Head series with the Italian 5-2.
"He tends to play very brave tennis and moves very well," Tsitsipas said. "He has greatly improved his mobility and his consistency in his shots. I think he is a very athletic player. Not very muscular, not very heavy. He has that lightness when he covers the court. He can get anywhere on the court in a few seconds and his reaction is very good. He has very good skills and talent when it comes to feeling the ball."
Tsitsipas will also face world No. 1 Djokovic in the round-robin phase. The Serbian, a six-time champion of the event, leads Tsitsipas 11-2 in their Lexus ATP Head2Head series.
"Novak has a very big presence when you face him and you can certainly feel that it is difficult to avoid that presence," Tsitsipas said. "He has very good body language and his mental state and clarity when he plays is something that really shows that he is very focused on the task and the objective that he carries with him."
"This is a rare thing in tennis and there are not many players you can say that about. He definitely has that stepped up in his game. And that's something I've absorbed and felt playing against him."
Source: https://www.atptour.com/es/news/tsitsipas-turin-2023-preview-friday