Novak Djokovic's Magical Mobility | ATP Tour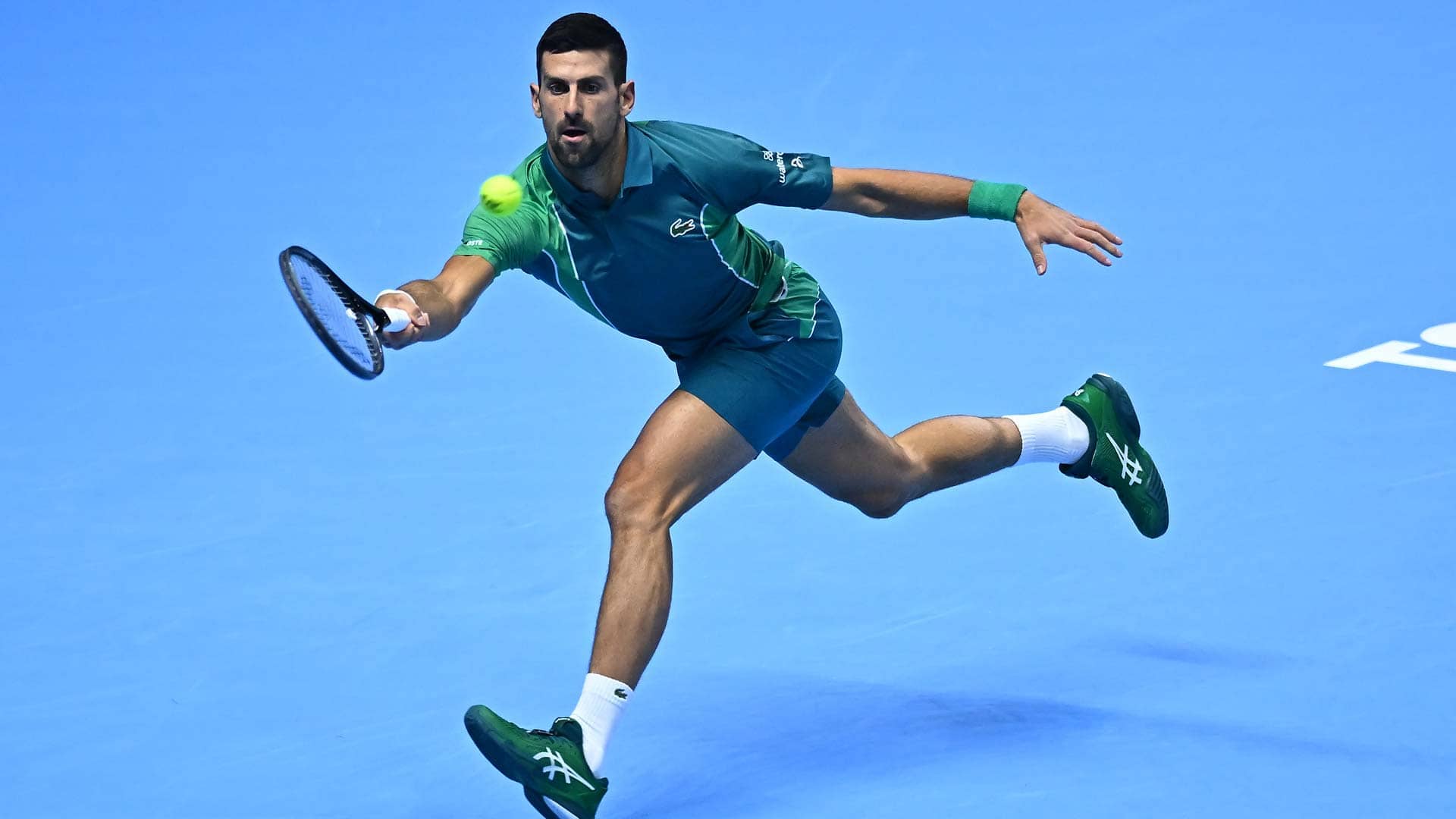 Novak Djokovic could be a mix of Spiderman and a brick wall.
The Serbian star contorts his body to reach balls in impossible positions and often sends them to the other side of the court as if he had never moved at all. Djokovic's combination of speed, flexibility and anticipation makes him a nightmare for his opponents.
The most incredible thing of all is that he continues to do it at 36 years old. Former world No. 4 Greg Rusedski explains it.
"I think people assume a lot about Novak and his career just by being around during the Federer and Nadal era," said Rusedski, who is in Turin commentating on the season finale for Amazon Prime. "I feel like Federer took mobility in tennis to one level and Djokovic took it to another level. And we have never seen a 36-year-old player, at least in my generation or in the time I have been watching tennis, who has moved as well as Novak on a tennis court."
It's not just experts who praise Djokovic's move: his peers do too. Holger Rune fought Djokovic for more than three hours on Sunday at the Pala Alpitour and, after his defeat, he thought about his opponent's game.
"For me, he is reading the game extremely well, I think better than anyone. Also, I was obviously reflecting a lot on that match because it hurt me to lose it," Rune told ATPTour.com in a press conference. "I feel like against a lot of players you can make a great shot and be in a good position. Against him, you made a great shot, but the ball still goes deep."
"I think it's not just the quality of his ball, but also how well he reads the game, to be able to make shots like that. I think I managed to make him feel uncomfortable in his movements as well, but it's definitely a difficult thing to do. "I think he's also very, very good at pushing himself."

Foto: Mike Hewitt/Getty Images
Part of what allows Djokovic to push himself is the effort he puts into his body off the court. Fans often get a glimpse of the hard work he puts into his body. Interesting are some of the stretches he does to achieve flexibility. The Serbian lifts his leg over the shoulder of a member of his team with ease, which makes it more understandable that he is able to slide on hard courts with such ease.
Two-time Nitto ATP Finals champion Alexander Zverev has played Djokovic 12 times since the start of 2017. He is an authoritative voice on the 36-year-old.
"I think he is the player who takes care of his body better than anyone else," Zverev said. "I think he performs his rituals practically every day. He takes care of himself and that is his number one priority above all else. I think he has done very well in recent years."
"He's 36 years old, but he looks like he's 26, 27. He may be even in better shape than he was 10 years ago. Actually, it doesn't even look like she's going to stop."
Djokovic has redefined success for players his age. In 2020, he became the oldest year-end No. 1 in history (since 1973). He was 33 years old. Since then, the Serb has achieved the feat twice more, including this year at age 36.
Rusedski compared Djokovic's late career success to that of NFL legend Tom Brady. The Brit noted that a big difference is that Brady never had to move as much as Djokovic.
"They are fans of their diets, their nutrition, their training, etc.," Rusedski said. "What makes Novak so special, what makes him so incredible, is that tennis is all about mobility. "The top 10 players in the world are always the fastest players on the planet."
"The only reason Roger doesn't play anymore is because of his knees and speed. He hits the ball just as well, and most of us who have been in the Top 10 in the world have been great players. But if you can't get there and you're slower, or you're half a step slow, you disappear very, very quickly in this level. So for him to do that consistently is pretty incredible."
Djokovic may not be the fastest player. But for a 36-year-old, he dominates the sport by moving like no one else in the game.
"They look at Federer's elegance. And Federer is aesthetically beautiful to look at, he is like a dancer," Rusedski said. "But Djokovic's mobility, if you just cut through his upper body and look from the waist down, the things he can do, there's no one in the business that does it better."
"Yes, Alcaraz may be faster at this stage, but he is not as efficient. And movement efficiency is the key to speed, combination and control. And that's what makes it so special."
Source: https://www.atptour.com/es/news/djokovic-nitto-atp-finals-2023-movement-feature