Marcel Granollers And The Keys To A Good Doubles Pair | ATP Tour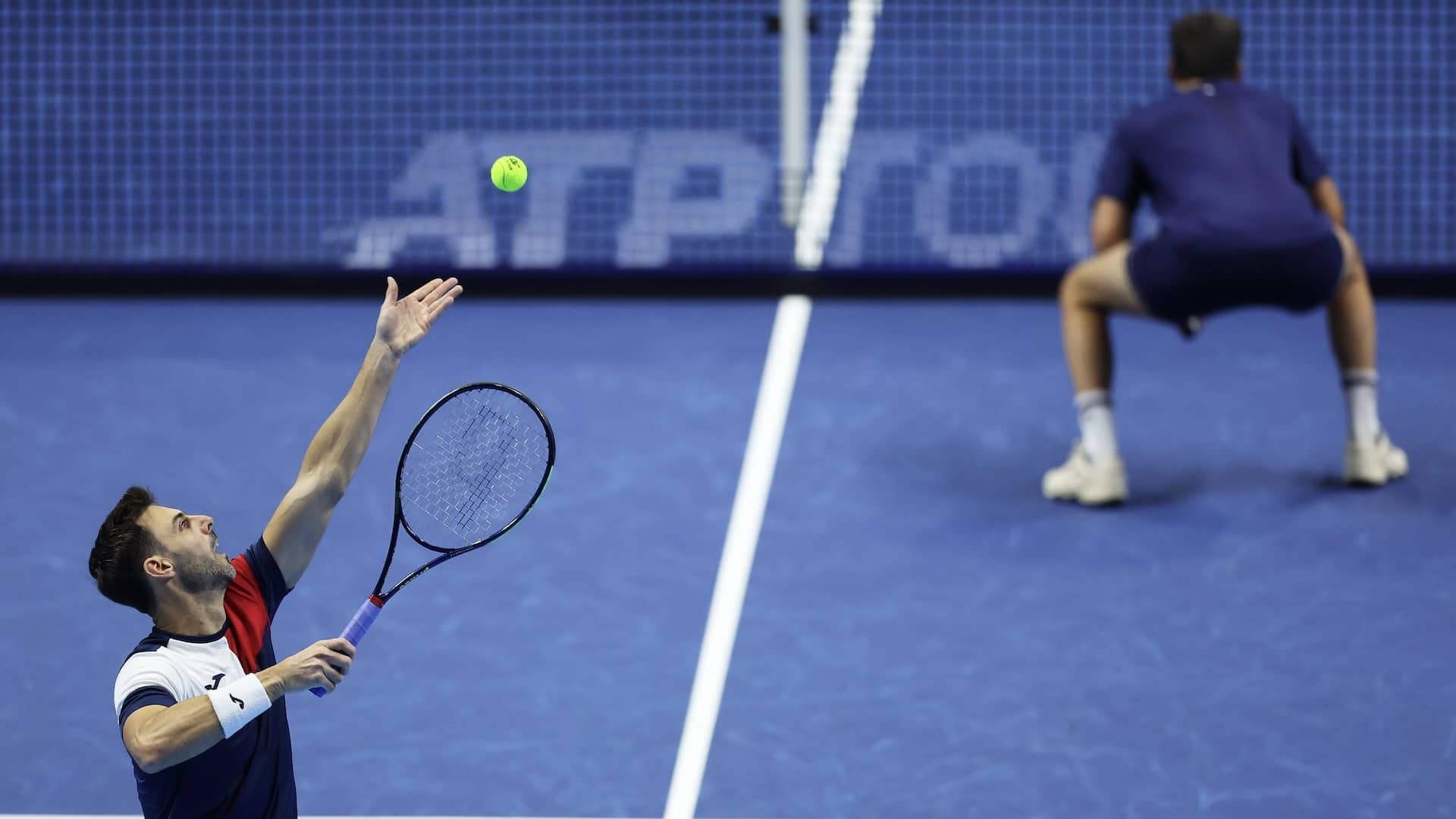 The night ended with a perfect comeback by Marcel Granollers and Horacio Zeballos, who began their journey at the Nitto ATP Finals by defeating Santiago González and Edouard Roger-Vasselin 6-2, 3-6, 10-7 in a high-voltage match .
After reaching the final event of the season for the fourth time in a row, the couple formed by the Spaniard and the Argentine have many reasons to be proud.
"It means that we have had a great year again," Granollers assured ATPTour.com. "It is the fourth time we have qualified, and consecutively. Either you have good results or this is impossible. "We are happy with the consistency we have had."
Granollers and Zeballos have had a remarkable season, with the title at the ATP Masters 1000 in Shanghai and the finals in Geneva and Wimbledon, as well as the semifinals at the Australian Open and Roland Garros.
"The evaluation is very good," said Granollers. "Today we are the fifth best couple of the year. I'm not sure, but perhaps it is the season that we have achieved the most points since we have been together. It is true that there was a period of three months in which we suffered because we did not achieve victories. That's where the couple must become strong, and we did. I think we came out much stronger."
Those "three months" to which Granollers refers go from Buenos Aires to the Aix-En-Provence Challenger, where the couple added a victory to 8 defeats, giving way to a period of turbulence. How do you get out of a situation like that?"
"With respect: that you give everything for the other, whether things are going well or badly," Granollers responded. "It is a sport in which you risk things every day. The key is to get along with your teammate, on and off the court."
You May Also Be Interested: Granollers And Zeballos Impress Their Experience In Turin
At 37 years old, and after a very successful career both in singles (4 titles, and 19 best position in the Pepperstone ATP Rankings) and in doubles (25 titles, and 4 best position in the classification), Granollers faced those moments of doubts thinking about his future. How much time do you have left in the elite?
"I don't know," replied the Spaniard. "I don't look long term at all. My idea is not to be here forever either. "I would like to be able to retire whenever I want, not have an injury or something like that," he continued. "I have it in my head, but I want to think about it carefully, find the moment. This year there were difficult moments, but it has been a good second half of the year. On a personal level I have also been quite good, so that reinforces me to start next year."
One of those sources of motivation is in the past. In his debut at the Nitto ATP Finals, in the 2012 season, Granollers won the title partnering with Marc López.
"It was the first time we qualified and I think one of the keys is that we arrived without the objective of winning the tournament," Granollers explained. "We were enjoying the experience of being here, on the court, of sharing the stage with the best players… Coming without pressure led us to be able to get the trophy. It is one of the best memories I have of tennis, without a doubt."
Source: https://www.atptour.com/es/news/nitto-atp-finals-2023-granollers-feature-domingo