Djokovic Qualifies The Triumph With Alcaraz As "One Of The Best Matches Of The Year" | ATP Tour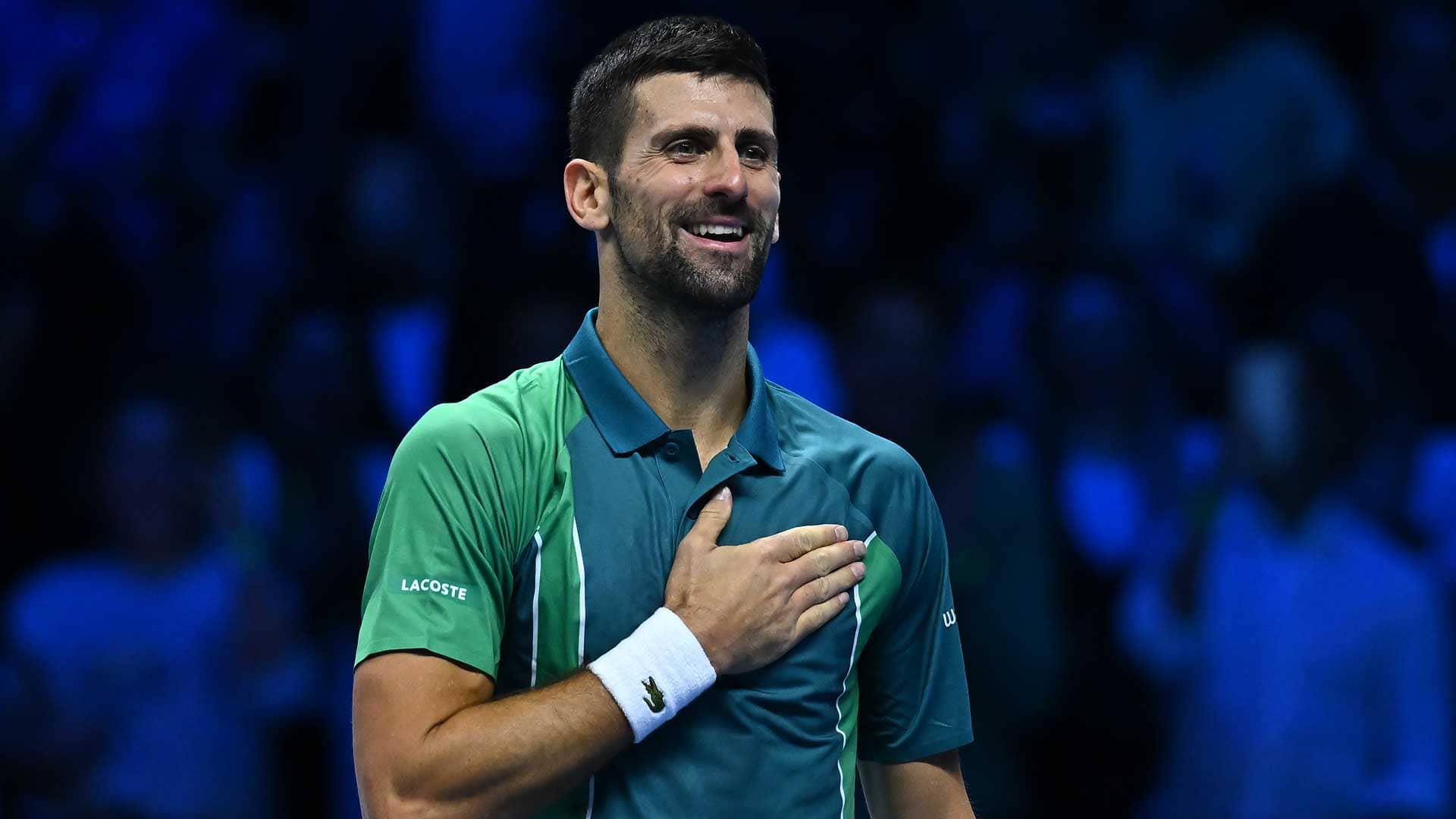 Novak Djokovic didn't have much to say about his game on Saturday night after disposing of world No. 2 Carlos Alcaraz 6-3, 6-2 for a spot in the championship match at the Nitto ATP Finals.
"One of the best games of the year in these circumstances, playing probably against the biggest rival I have had this year, Carlos. We have had epic games. In reality, the three games we have played this year have been marathons and have lasted until the final," Djokovic said. "I think everyone expected, including probably both of us, that we were going to have a long night, a great fight, a long match."
"I only managed to take a step forward. When I broke his serve at 4-3 in the first set, I played a really impeccable match until the end of the match. I played great tennis, at a high level, I put a lot of pressure on his serve, I made him play "I served very well when I needed it."
Djokovic needed three hours and 49 minutes to defeat the 20-year-old in the final in Cincinnati. But in playing what he called "one of the best games of the year," the Serb faced far fewer difficulties at the Pala Alpitour.
"It couldn't come at a better time for me, considering I maybe wasn't playing my best tennis in the first three group matches," Djokovic said. "But tonight I played close to my best, my best."
In response to a question about the similarities between Alcaraz and his compatriot Rafael Nadal, Djokovic made his position clear.
"They are different players. In terms of the big occasion and the feeling of intensity on the court that he brings, yes, there is some similarity. But he is a completely different player to Rafa," Djokovic said. "He is one of the most complete players I have faced in my career. For his age, it is impressive that he has been able to play so well for so many years, and he is the youngest world number 1 that we had".
"A brilliant career already, and I think it's pretty obvious that he's going to have a brilliant career full of success in the next few years. He's still very, very young. But yeah, he brings out the best in me. He makes me prepare for the game as much as possible. best I can."
Djokovic hopes to do the same on Sunday, when he attempts to get revenge against Jannik Sinner after his loss earlier in the week. The Serbian can break his tie with Roger Federer for the most titles in the tournament's history by winning his seventh trophy.
"I finished the year as world number 1, I really achieved all the goals I had, I broke many records, I made history in this sport. Of course, I am delighted with the season," Djokovic said. "But there's one more game left. I hope I can cap the season with another victory."
Source: https://www.atptour.com/es/news/djokovic-nitto-atp-finals-2023-sf-reaction