Czech Republic, Slovenia are first winners at Billie Jean King Cup Finals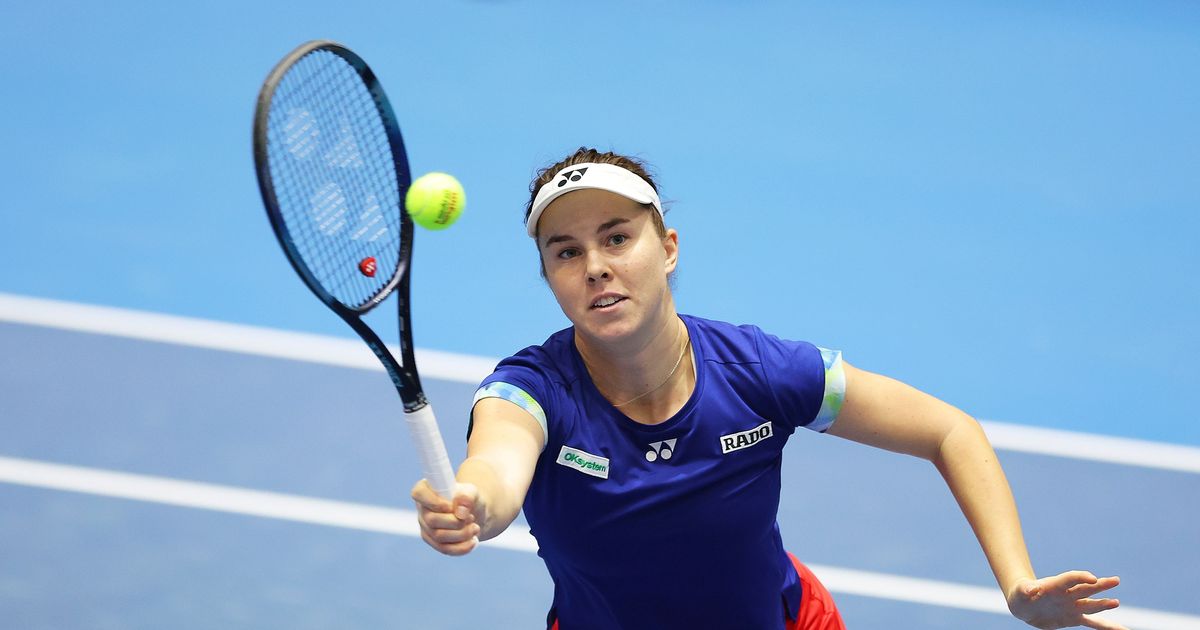 The Czech Republic and Slovenia were the first winners in group play at the 2023 Billie Jean King Cup Finals, which kicked off on Tuesday in Seville, Spain. This week, 12 nations will be competing for the prestigious team title in women's tennis.
Four round-robin groups of three countries each will contest group play through Friday. The four group winners advance into the knockout semifinals on Saturday. The championship tie will take place on Sunday.
The Czech Republic started strongly on Tuesday by winning its Group A tie over defending champion Switzerland. The Czechs aim to return to the form of their dominant era last decade, when they won six Billie Jean King Cup titles in eight years between 2011 and 2018.
Linda Noskova kicked off the Czech surge by beating her fellow 18-year-old Celine Naef 7-6(2), 4-6, 6-4. Noskova battled back from 4-1 down in the third set, reeling off the last five games in a row to triumph in her Billie Jean King Cup debut.
Marie Bouzkova followed by defeating Viktorija Golubic 6-4, 6-4, giving the Czechs an insurmountable 2-0 lead in the tie. Bouzkova was down a break on two separate occasions in the first set before battling back to the 1-hour and 44-minute victory.
The 18-time Billie Jean King Cup champion United States is the third team in Group A alongside the Czechs and the Swiss.
Earlier on Tuesday, Slovenia kicked off the week by winning their Group B tie over seven-time champion Australia 2-1. It marks Slovenia's first-ever victory at a Billie Jean King Cup Finals.
Slovenia won both singles matches in straight sets on Tuesday to seal the tournament-opening tie. Kaja Juvan defeated Ajla Tomljanovic 6-4, 6-1, and Tamara Zidansek topped Daria Saville 6-1, 6-4.
Read more: Storm Hunter clinches year-end top ranking in doubles
New WTA Doubles World No.1 Storm Hunter paired with Kimberly Birrell to win the doubles match and get one point on the board for the Aussies.
Kazakhstan joins Slovenia and Australia as the third team in round-robin Group B.
Canada, Poland and five-time champion Spain make up Group C in round-robin action. Spain, looking to prevail on home soil, will begin their campaign against Canada on Wednesday.
Four-time champion Italy, three-time champion France and two-time champion Germany comprise Group D. France and Italy will face off on Wednesday.
Source: https://www.wtatennis.com/news/3772888/czech-republic-slovenia-are-first-winners-at-billie-jean-king-cup-finals