Carlos Alcaraz: "I thought I wouldn't win any match in this tournament" | ATP Tour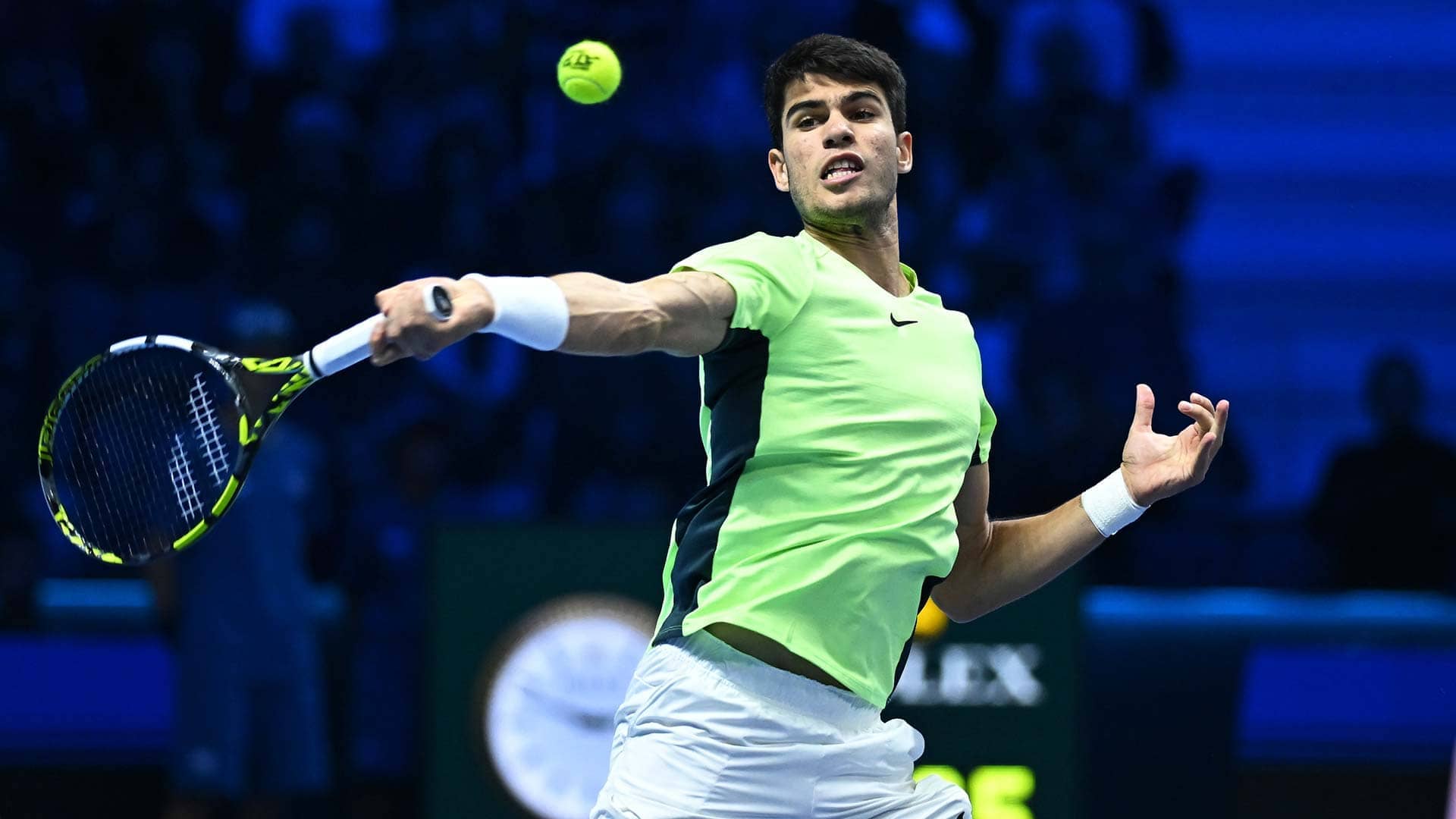 Carlos Alcaraz still remembers what happened a few months ago in the US Open semifinals. In that match, which was against Daniil Medvedev for a place in the final of the last Grand Slam of the season, the Spaniard suffered a "mental disconnection" during the final stretch of the tie-break of the first set that also lasted almost the entire game. second partial. Consequently, he was eliminated in four sets and left with a bittersweet feeling.
This Friday, Alcaraz will meet Medvedev again for the first time since that night in New York and he will do so in a high-voltage match: the No. 2 in the Pepperstone ATP Rankings needs to win to have a chance of reaching the semifinals of the Nitto ATP Finals.
"We are going to try to take the US Open match as a reference," said Alcaraz, who has his Lexus ATP Head2Head series tied (2-2) with Medvedev. "I was mentally gone for a long time. That cannot happen against him. He will have to come out another way. I know how he is going to play, so we will see my strategy before the game, he advanced."
"Medvedev is one of the best players in the world," praised the 20-year-old Spaniard. "You have to play very well tactically, be patient and at the same time aggressive. It's very difficult to beat him. You have to wait for the opportunity, but run and be calm: score five or six balls per point until the opportunity comes, knowing that many times it won't come."
You May Also Be Interested: Alcaraz Achieves His First Victory At The Nitto ATP Finals
Alcaraz arrives at the decisive round robin match with Medvedev in a position that he did not expect two days ago, when he lost to Zverev in that premiere at the Pala Alpitour in Turin.
"After the first game, I left with very bad feelings," said the Murcian. "I didn't know where my level was. I thought I couldn't win any game in this tournament after the sensations I had," he acknowledged. "After yesterday's training, and after today's game, my feeling and my way of facing the next few days have changed. Now I really have a chance of reaching the semifinals and having a good tournament here."
Thus, after losing against Zverev, Alcaraz and his team worked on a plan to recover the best version of the tennis player. First, in training on Tuesday, Juan Carlos Ferrero (his coach) asked him to be aggressive, to forget about the fear of failing, to push his shots. Then, the Valencian coach spoke with Alcaraz before the crossing against Rublev and conveyed a message to him that had an effect.
"In the end, with respect to the first match, I put winning or losing aside to focus on playing good tennis and enjoying myself," explained the champion of two Grand Slam tournaments. "This is what we have talked about with Juan Carlos: it doesn't matter if you lose or win, you just have to show the level that I have been showing this year, and enjoy the track," he revealed. "That is the key to my tennis, although these last few months it has been difficult for me."
Thus, and regardless of what happens tonight in the match between Medvedev and Zverev, Alcaraz will arrive on Friday with a chance to be in the semifinals of the final event of the season. And now he seems ready to achieve it. Danger.
Source: https://www.atptour.com/es/news/nitto-atp-finals-2023-alcaraz-feature-miercoles