ATP And Dunlop Extend Their Global Partnership Until 2028 | ATP Tour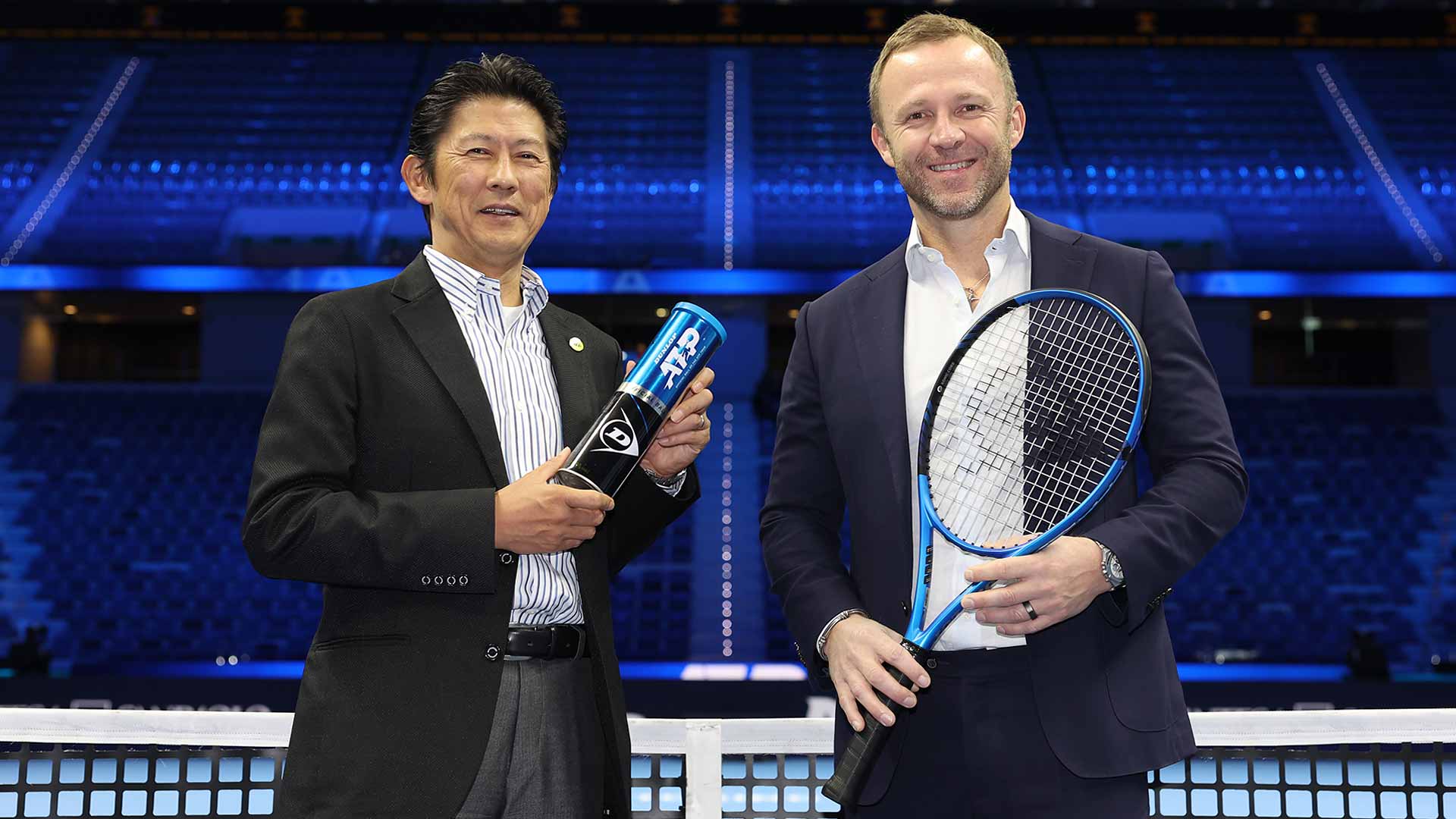 The ATP and Dunlop are proud to announce the extension of their global partnership until 2028.
Dunlop will remain the Official Ball of the ATP Tour, a designation the Japanese brand has maintained since 2019. Dunlop has established itself as the No. 1 ball on the ATP Tour, with nearly half of tournaments proudly played with Dunlop. Events include the Nitto ATP Finals, Next Gen ATP Finals presented by NEOM, and four ATP Masters 1000 events.
The expansion will also see Dunlop become the official racquet and official (non-exclusive) tennis accessories of the ATP Tour. The brand will develop a line of products dedicated to the ATP, which will include strings, grips, shock absorbers and racquet bags, as well as a special edition for fans of the Dunlop FX racquet, as used by ATP Tour professional Jack Draper.
In parallel with continued product testing and innovation, partners will focus on advancing sustainability in tennis. Dunlop is currently developing eco-friendly materials for its tennis balls, increasing the use of recycled materials and reducing plastic in packaging, impacting resource consumption and waste on the ATP Tour and for millions of recreational players around the world. world. This approach to sustainability aligns with ATP Serves' mission and commitments under UN Sports for Climate Action.
Massimo Calvelli, CEO of ATP: "Tennis balls are the core of our game. The Dunlop ATP ball is a consistently high quality product, backed by continuous R&D, allowing our players to perform at their best. We are delighted to continue our successful collaboration with Dunlop and continue to innovate together. Our joint reach at all levels of the game has enormous potential to positively influence players and the planet."
Ken Yamamoto, Director of Racquet Sports Business at Sumitomo Rubber Industries: "With 100 years of experience manufacturing the highest quality tennis balls, we know what it takes to produce a tennis ball that players can trust. Dunlop has dedicated itself to researching, developing and listening to customer feedback. players to ensure the best for all players and tournaments. It is a great honor for Dunlop to collaborate with the ATP Tour, with whom we share so many core values. We are very pleased to continue our partnership and build on our approach to sustainability, supporting the current and future generations in the sport we love."
The expanded partnership builds on a long shared heritage in tennis. In 2022, the ATP celebrated its 50th anniversary, while Dunlop has more than 100 years of producing high-quality sports equipment.
Source: https://www.atptour.com/es/news/atp-dunlop-extend-global-partnership-through-2028