Arthur Fils, Dominic Stricker, Luca Van Assche And Flavio Cobolli Qualify For The Next Gen ATP Finals | ATP Tour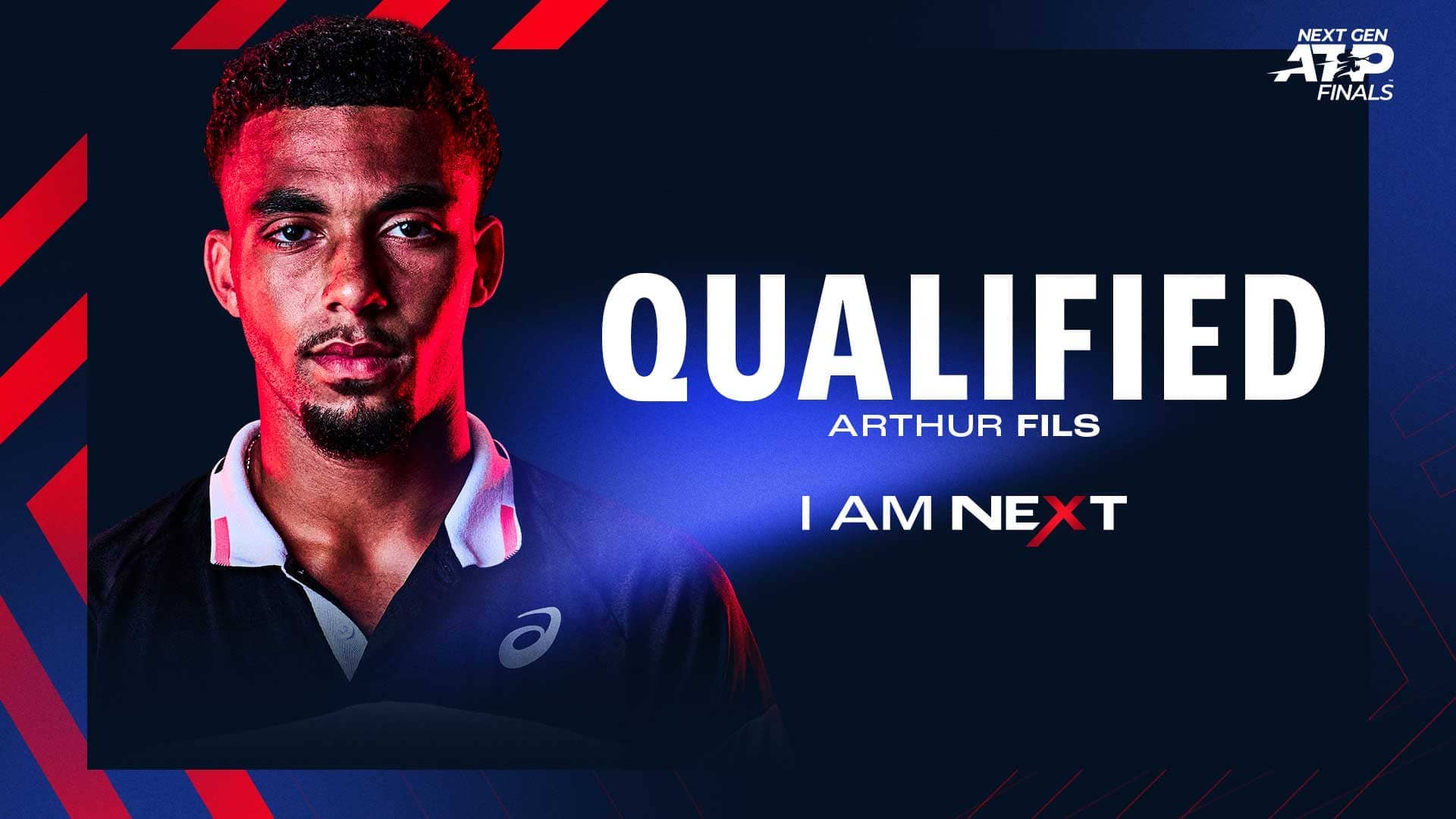 Arthur Fils, Dominic Stricker, Luca Van Assche and Flavio Cobolli have qualified for the Next Gen ATP Finals, while Abdullah Shelbayh has received an invitation to the innovative Under-21 tournament that will take place in Jeddah (Saudi Arabia) on November 28 to December 2.
The 19-year-old Frenchman Fils has burst onto the ATP Tour this season, after starting the season at No. 251 in the Pepperstone ATP Rankings. The current World No. 36 captured his first ATP Tour crown in Lyon last May and reached the final in Antwerp in October. Fils has also completed great performances in Montpellier, Marseille and Hamburg, where he was a semi-finalist, and is now ready to make his debut in Jeddah.
For his part, his compatriot Van Assche will also be part of the poster for the Next Gen ATP Finals, qualifying for the first time. At 19 years old, he has won two ATP Challenger Tour trophies this year, with his best ATP Tour result being the quarterfinals he achieved at the ATP 500 in Hamburg. Van Assche also won a set this year against Novak Djokovic in Banja Luka.
As for the Swiss left-hander, Stricker will participate for the second time in the U-21 tournament, after reaching the semifinals in the last edition. At 21 years old he continued his progression this season, with his most notable performance being the fourth round he made at the US Open. Stricker entered the Top 100 for the first time, after his performance in New York.
Cobolli's great end to the year has helped him book a place in Jeddah. The 21-year-old Italian won the ATP Challenger Tour title in Lisbon in August and was also a finalist in Romania and Italy in recent weeks. The world No. 100 appeared in the quarterfinals in Munich in April.
Shelbayh will be the first player from Jordan to compete in the tournament, after receiving an invitation. At 19 years old he has achieved victories this season in the Banja Luka and Metz tournaments, in addition to becoming the first player from his country to win an ATP Challenger Tour title, when he won in Charleston in October.
Carlos Alcaraz and Holger Rune are qualified for the Nitto ATP Finals this month and are exempt, while Ben Shelton and Lorenzo Musetti are out due to medical and personal reasons, respectively.
The sixth edition of the Next Gen ATP Finals will take place at the King Abdullah Sports City from November 28 to December 2. Tickets to see the stars of the future are now available here.
Source: https://www.atptour.com/es/news/next-gen-atp-finals-2023-qualifications