Alcaraz Arrives In Turin To Debut At The Nitto ATP Finals | ATP Tour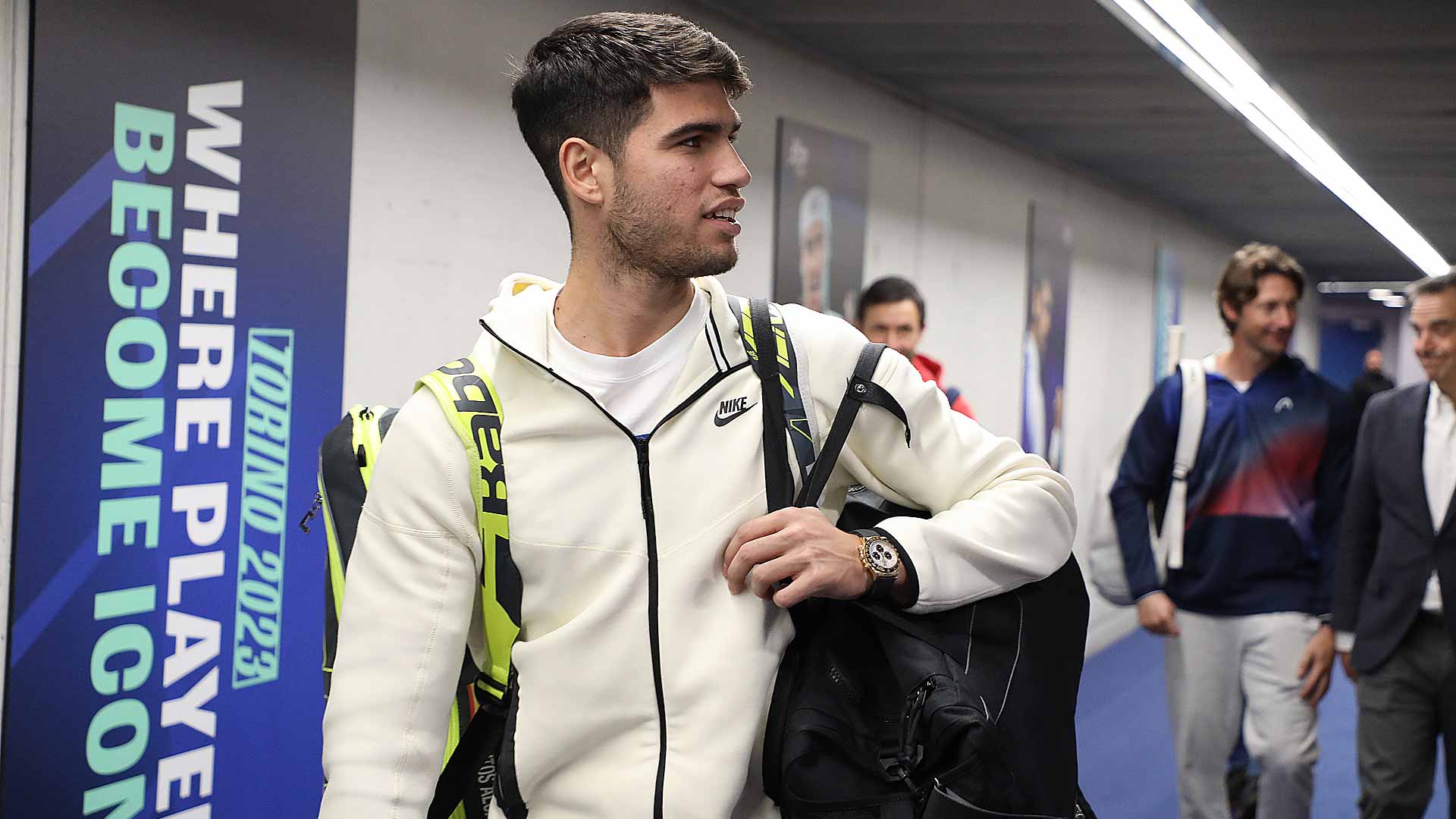 Carlos Alcaraz is ready to make his debut at the Nitto ATP Finals.
The 20-year-old star arrived at Turin's Pala Alpitour on Wednesday, where he received a tour of the venue of the season-ending event and enjoyed his first center court training session with junior world No. 1 Joao Fonseca .

Photo: Andrew Eichenholz/ATP Tour
A year ago, Alcaraz made a brief visit to the arena to receive his ATP Year-End No. 1 presented by Pepperstone award. He had qualified for the year-end championships, but did not compete due to injury.
Now Alcaraz is ready to play for the first time in the prestigious eight-player event. Tied for the lead on the ATP Tour with six titles this year according to Infosys ATP Stats, the Spaniard will try to add a seventh to his 2023 collection between November 12 and 19.
The other seven competitors in the singles draw are Novak Djokovic, Daniil Medvedev, Jannik Sinner, Andrey Rublev, Stefanos Tsitsipas, Alexander Zverev and Holger Rune. Alcaraz and Rune, 20, are the first couple aged 20 or younger to compete in the same Nitto ATP Finals since 2000, when Lleyton Hewitt, 19, and Marat Safin, 20, debuted.
The draw will take place on Thursday at 3:00 p.m. local time. Alcaraz and Djokovic, top seeds, are guaranteed to be in separate groups.
Source: https://www.atptour.com/es/news/alcaraz-nitto-atp-finals-2023-arrival