Rune Is Still Alive In Turin After Tsitsipas's Retirement | ATP Tour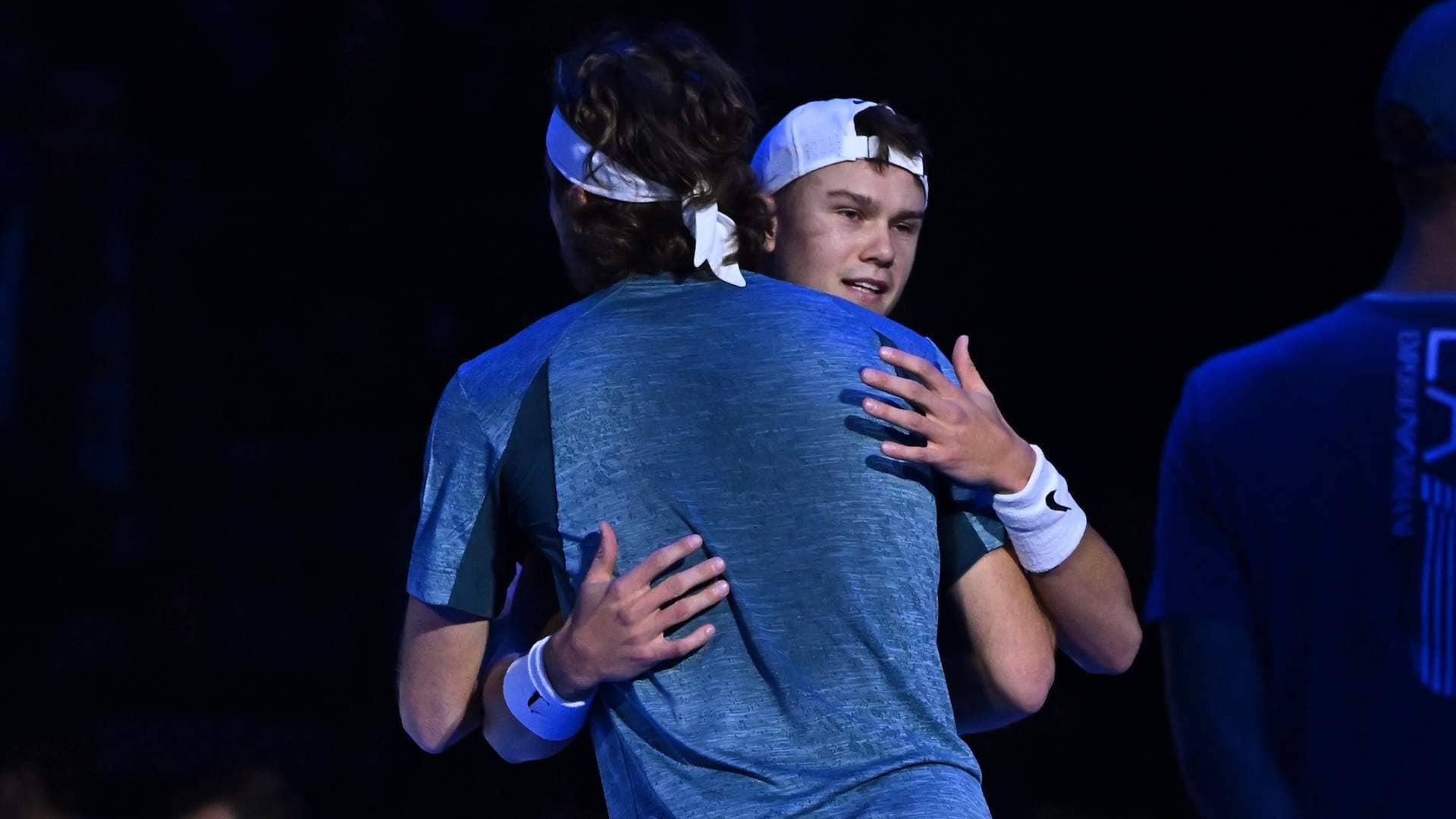 Holger Rune signed his first victory at the Nitto ATP Finals in an abrupt manner, witnessing the withdrawal of Stefanos Tsitsipas for medical reasons after just three games this Tuesday at the Pala Alpitour in Turin. In a clash where both needed victory after being defeated in the Green Group premiere, the Greek had to interrupt his presence on the court.
The Dane lost to Novak Djokovic in his debut but remains with a 1-1 record in the round robin. After 15 minutes of play, Stefanos requested the attention of the physiotherapist before making the final decision, to hug Rune and head to the locker room.
Holger faces his first participation in the Nitto ATP Finals after a stellar season on the ATP Tour, highlighted by the fourth title of his career in Munich and the quarterfinals achieved at Roland Garros and Wimbledon. The Scandinavian will close its group stage on Thursday facing the great local idol Jannik Sinner.
Substitutes Taylor Fritz and Hubert Hurkacz will play an exhibition set. Both have previously participated in the Nitto ATP Finals, with the Pole's presence in 2021 and the American in 2022.
In the evening session, world No. 1 Novak Djokovic and fourth seed Sinner will close the second day of competition in the Green Group. In a clash that can define the first individual semi-finalist, the Serbian will advance to the group stage if he achieves victory, while the Italian will be the qualifier if he manages to win in two rounds.
Source: https://www.atptour.com/es/news/turin-2023-dia-3-tsitsipas-rune