Novak Djokovic Is "Proud of the Fight" Against Jannik Sinner | ATP Tour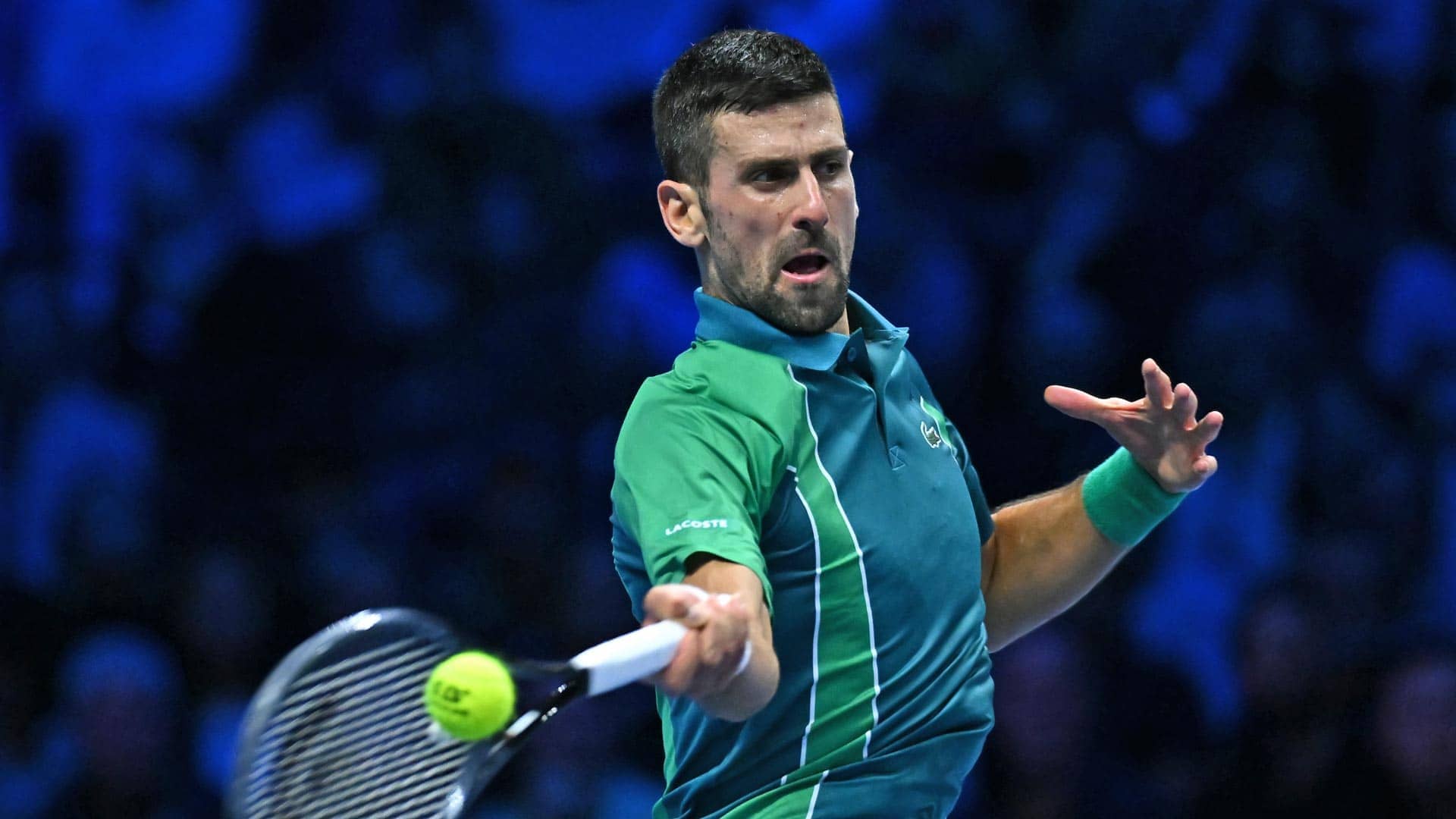 After losing 7-5, 6-7(5), 7-6(2) to Jannik Sinner this Tuesday at the Nitto ATP Finals, Novak Djokovic congratulated the great local favorite with a big hug at the net. His praise continued in the post-match press conference, where he showered numerous praises on the performance of his rival.
"You have to congratulate him. He played a simply fantastic game," said the Serbian. "This is what I told him online. I think that, in the most important moments, he has played great tennis and absolutely deserves the victory."
Djokovic especially highlighted Sinner's bravery in key moments, with the Italian landing a series of big shots in the final stretch of the first and third sets.
"I think the main difference is that, in the important points, he has looked for the blows, he has been more daring," said the world No. 1. "He deserves the victory because in key moments I was not aggressive enough, I was not decisive. I gave him the opportunity to take control of the points."
You May Also Be Interested: Sinner Gives A Stroke Of Authority In Turin By Beating Djokovic
Although Djokovic could find little fault in his own game, he learned a lesson from the defeat.
"I have learned that, in some moments, I need to be more decisive. Today I have not been. I accept it," he said. "Sometimes you win, sometimes you lose. For most of my career I've managed to win this type of game. Sometimes I've lost them, like what happened tonight."
Djokovic's mission became more complicated with the constant support of the stands towards Sinner, motivated to achieve his first victory in the Lexus ATP Head2Head history between them. However, the Serbian is used to competing with a target on his shoulders.
"Everyone wants to achieve that victory, Jannik achieved it tonight," he said. "It is normal to lose some matches like this, but I must feel happy for the battle, for the fighting spirit. I managed to come back from the first set, and recover from a break in the third, under really complicated playing conditions on the court.
"I'm proud of the effort I put in. It just wasn't enough to get the win."
Source: https://www.atptour.com/es/news/djokovic-turin-2023-tuesday-reaction