Gonzalo Escobar and Aleksandr Nedovyesov Are Champions In Sofia | ATP Tour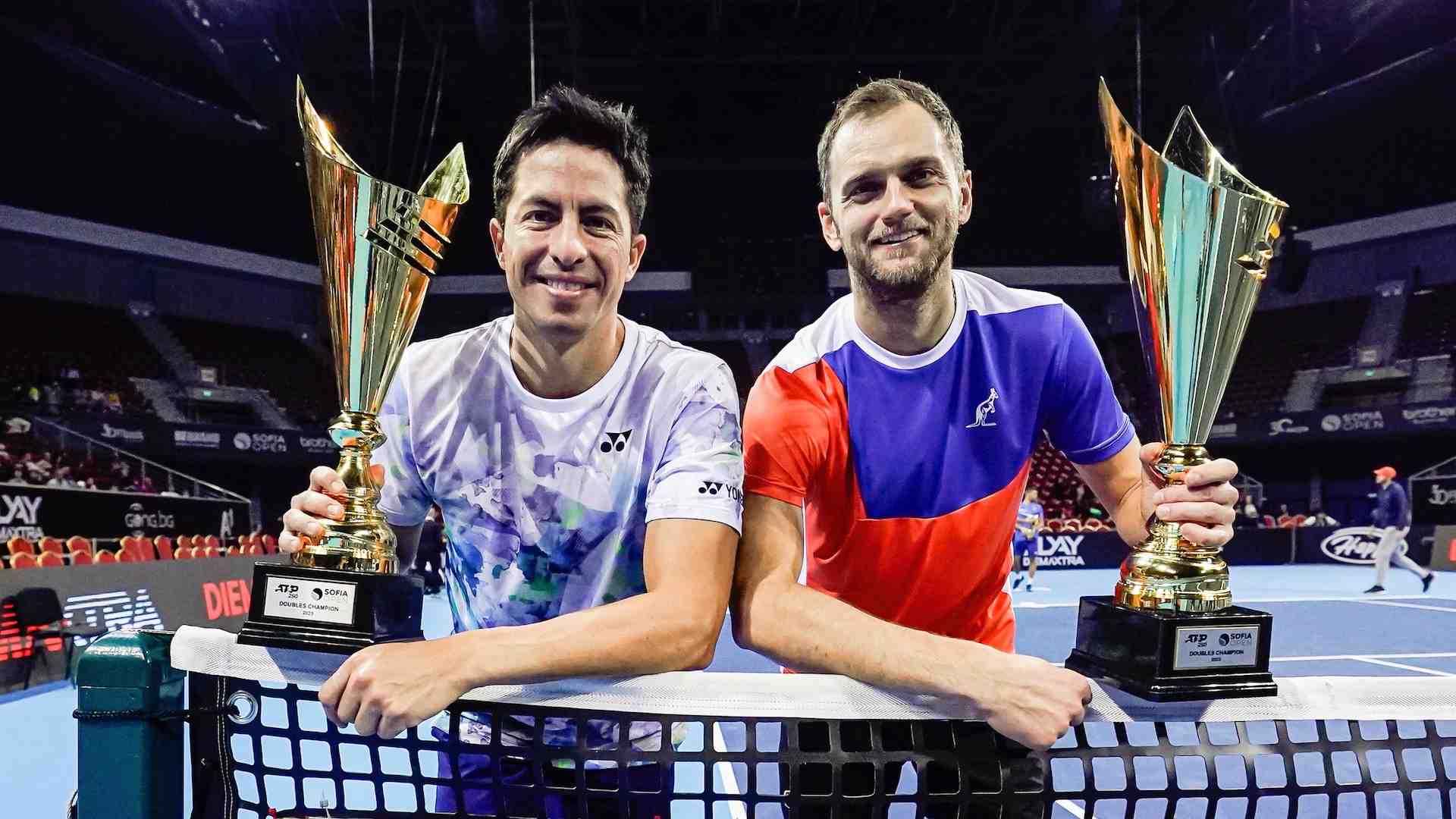 Gonzalo Escobar and Aleksandr Nedovyesov closed the 2023 season in style. The Ecuadorian and Kazakh won their second ATP Tour title as a couple at the Sofia Open, resisting Julian Cash and Nikola Mektic 6-3, 3-6, 13-11 in a final not for the faint of heart where they raised two championship points.
"It was a complicated match from the beginning. We started really well, with a very early break in the first set," acknowledged Nedovyesov. "Our rivals raised the level in the second set and the tiebreak is always a lottery. In the end I think we were a little more aggressive, also with some luck."
Escobar and Nedovyesov thus continue to underline a stellar chemistry in the locker room. Together they reached the final in 's-Hertogenbosch in their first tournament as a couple in June and have shown signs of permanent affinity ever since. The duo, who have reached four finals in 14 tournaments competed head-to-head, also lifted the trophy on the clay of Bastad in the 2023 season.
"It has been a great tournament from the beginning for us," said Escobar, after winning the trophy, losing only two rounds in the entire week under the Bulgarian cover. "It's always nice to end the season with a title. We feel very happy about it."
"We are very happy for the title. It has been a complicated year. This victory makes us feel proud of the work we have done," explained the South American. "For some weeks we lost in the first rounds, especially in the last weeks in the big tournaments. We decided at the last minute to come here and we ended a great week. It's fantastic to end the year like this."
Escobar thus adds the fifth ATP Tour doubles trophy in his career, after previously conquering Delray Beach (2021), Marbella (2021) and Belgrade (2022) together with Ariel Behar. Nedovyesov, who this year became the first Kazakh doubles champion in the history of the ATP Tour, holds the two titles together with the Ecuadorian.
Their successes allow them to close the season as one of the most outstanding couples of the year at No. 23 in the Pepperstone ATP Live Doubles Team Rankings.
Did you know…?
Gonzalo Escobar was the fourth Ecuadorian player capable of lifting an ATP Tour doubles title in the Open Era (since 1968). The one from Manta followed in the footsteps of great national figures such as Andrés Gómez, Nicolás Lapentti and Ricardo Ycaza.
Source: https://www.atptour.com/es/news/sofia-2023-final-dobles-escobar-nedovyesov