Brazil and Chile Close the Squad for the United Cup 2024 | ATP Tour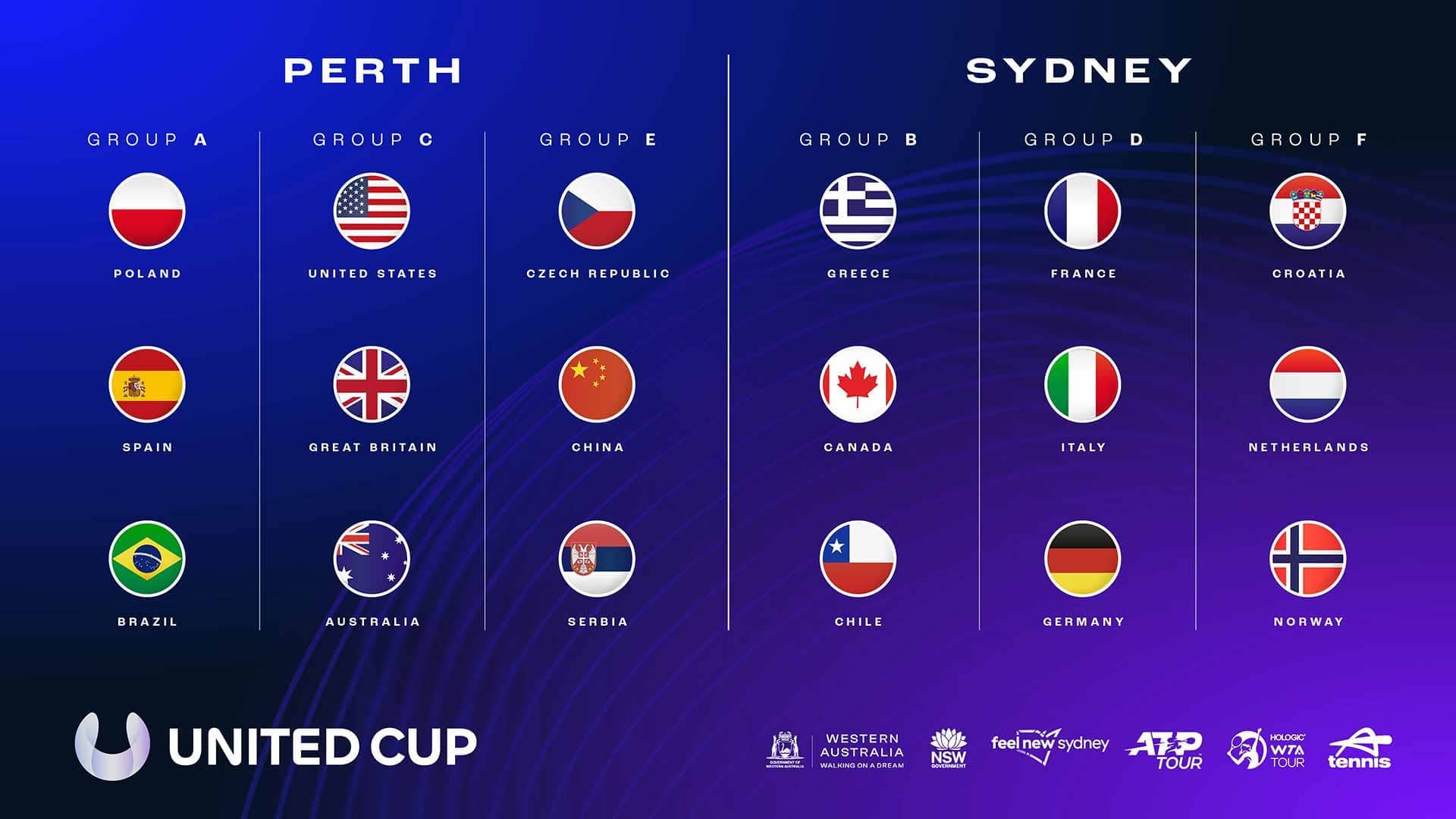 Brazil and Chile have qualified for the United Cup, completing the 18-team roster for the 2024 edition.
Brazil secured its place thanks to the strength of its WTA star Beatriz Haddad Maia, current world No. 11 who closed the 2023 season in top form by lifting the WTA Elite Trophy in Zhuhai.
The Brazilian broke into the Top 10 in June shortly after Roland Garros, where she achieved the best result of her career by climbing to the semifinals.
Haddad Maia will be accompanied by Marcelo Melo, Thiago Seyboth Wild, Felipe Meligeni Alves and Carolina Alves.
Team Brazil is drawn in Group A – headed by No. 1 seed Poland – and will play its matches at the RAC Arena in Perth. This crossing ensures a duel between Haddad Maia and world No. 1 Iga Swiatek, reprising their clash in the Roland Garros semifinals.
"I am delighted to be able to participate in the United Cup again," said Haddad Maia.
"It is a special competition and it will be a pleasure to return to Perth a few years later. I am motivated to play and learn alongside the Brazilian team during the week."
It will be Brazil's second participation in the United Cup, after competing in the group stage during the inaugural edition in 2023.
Chile has achieved its place thanks to Nicolás Jarry, who had the best season of his sporting career, rising to the Top 20 in the world.
Jarry won ATP Tour titles in Santiago and Geneva before reaching the fourth round at Roland Garros, performances that saw him climb to a career-high No. 19 in the Pepperstone ATP Rankings in November.
He will lead a Chilean team that includes Tomás Barrios Vera, Alejandro Tabilo, Daniela Seguel and Fernanda Labrana.
In its debut in the United Cup, Team Chile will play its matches at Sydney's Ken Rosewall Arena as a member of Group B, a powerful pot alongside No. 2 seeds Greece and Canada.
Perth will host the first day of competition in the United Cup on Friday, December 29, while the group stage in Sydney will get underway on Saturday, December 30.
Each tie will be defined in one session and will include a men's singles match and a women's singles match with the highest-ranked singles players, followed by a mixed doubles match.
You May Also Be Interested: This Will Be The 2024 United Cup Schedule
The group winners in each city will advance to the quarterfinals, with a quarterfinalist spot awarded to the best runner-up from each city.
In Perth, the quarter-finals will take place on Wednesday 3 January. In Sydney, the quarterfinals will be played between Thursday, January 4 and Friday, January 5.
The winners will advance to the semi-finals and finals at Sydney's Ken Rosewall Arena on Saturday 6 and Sunday 7 January. Teams traveling from Perth to Sydney will have a day of travel and rest before their semi-final.
Teams will compete for a prize pool of $15M AUD and 500 points towards the Pepperstone ATP and WTA Tour Rankings, respectively.
The United Cup is an ATP-WTA event presented in collaboration with Tennis Australia.
Prices for the group stage will start at $40 for adults and $20 for children between 3 and 12 years old. Family passes (two adults and two children) will start at $100. Visit UnitedCup.com/tickets to purchase tickets and follow @UnitedCupTennis on social media for the latest tournament news.
Source: https://www.atptour.com/es/news/united-cup-2024-18-teams